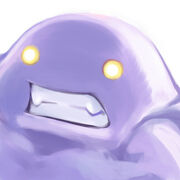 Golems are monsters made from highly pressurized gasses of the Netherworld. Higher level golems possess extremely dense bodies and can level mountains with a single strike. However, they tend to be peaceful in nature, unlike most demons of the Netherworld. Beware their murdering temper, though.
Aptitudes
Edit
Golems' Aptitudes are progressive:
HP (Hit Points)
Edit

SP (Special Points)
Edit

ATK (Attack)
Edit

DEF (Defense)
Edit
INT (Intelligence)
Edit
SPD (Speed)
Edit


RES (Resistance)
Edit
Disgaea: Hour of Darkness Wikia thrives to be mobile-friendly!
Ad blocker interference detected!
Wikia is a free-to-use site that makes money from advertising. We have a modified experience for viewers using ad blockers

Wikia is not accessible if you've made further modifications. Remove the custom ad blocker rule(s) and the page will load as expected.